Contact Me
Get In Touch!
Ask A question Or Schedule a Consultation
Ready to get Started? Schedule a Call!
*did you know I also have a travel blog, called Blue Eyed Compass?  You can check it out HERE!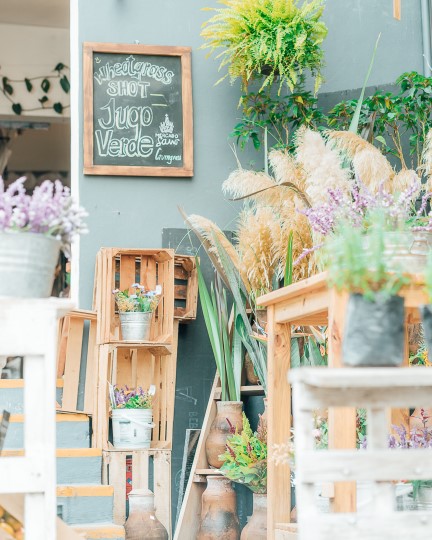 Frequently ASKED QUESTIONS
What are your prices?
Check out my prices for each service here.
I'm not sure how big my budget is, can I afford this?
I'm flexible with what your budget may be.  I would rather you have the images you are in need of, and know that you are getting professional work.  Plus referrals are great ways to offest a bit of the cost too!
Why would I need business photography?
Many customers make their purchasing decisions based on the images they see.  It's important to be above your competitors by providing great quality images for potential and return customers to see.
What types of Photography does Bluescapes offer?
I offer a wide variety of photography services in the San Diego area.  Most often I do headshots, and business photography, with travel and pet photography as a passion of mine.  Be sure to check out my Services page for more information.
How do I book a session with you?
Fill out the form on my contact page, or you can email me directly at [email protected] (my email is tied to my travel blog, as they often go hand in hand)
When should I book a photo session?
This varies for each person, of course the earlier the better, however I would say no more than one month in advance is necessary
What do I need to do to prepare?
Depending on what it is you are looking for and your budget this answer can vary.  My biggest suggestion would be to put together a vision board with a few sample images of styles, color aesthetics and/or poses you like.
Any additional preparations we can discuss together.
When will I receive my photos?
Within 48 hours of your session!  I will email you a link to view the un-retouched proofs online.  You can review the proofs and email me a list of the image numbers for the ones you would like me to retouch along with any special instructions you have for retouching.  I ask that you email your top choices within seven days of receiving access to the link. Depending on the project I like to retouch a favorite photo 2-3 different ways and will send those to you first to choose your favorite style.
Re-touching turnaround is about 1-2 weeks.  If you need your photos retouched immediately I do offer same day and next day turnaround for an additional fee.
Can I have all of the images you take?
Yes, and no.  I filter through all of the images and upload the best ones to a link where you can access them all.  I filter out any that have people's eyes closed, blurry, repeat images, etc. Otherwise, you would have to go through hundreds of photos and I want this process to be easy for you.
Do you offer weekend sessions?
Yes!  I aim to be flexible with my schedule so that these shoots work best for you (I'm all about convenience for you, my clients).  Please keep in mind that portraits and headshots will be shot during morning or evening hours, as natural light is preferred for these.  For more information on this, please see the FAQ section for Portraits & Headshots below.
How long is a typical photo shoot?
This will depend on what you need photos of (headshots vs products), photos for (social media, website) and how many images you need.  As we schedule your shoot we will discuss the estimated length of time.
Can you edit the images to match the aesthetic of our brand?
Yes!  I do my best to tweak images to match your current aesthetic style, or to help guide towards one that will peak the interest of viewers (this is especially necessary for social media).  When discussing with me what you prefer be sure to include these details.
My aim is to highlight the qualities of the image without overtly changing anything, so I always try to keep retouching to a minimum.  Bonus for you is that I do NOT charge extra for retouching, it already comes accomodated in your final cost as a package deal!
How do I pay? What methods of payment do you accept?
I require a 30% deposit fee when you book a session which is applied towards your total.  Once you schedule your session I will provide an invoice to your email where you can pay directly via credit card. *California sales tax will be added to the invoice.
I accept all major credit cards, Paypal and cash.
With hundreds of photographers in San Diego, what makes Bluescapes different from the rest?
I pride myself in wanting to continually learn about the craftsmanship of photography and applying it to my work.  While I may be 'newer' to the scene in San Diego, I am not short of passion, excitement and understanding of others budgets and time.  Working with me will be a smooth, simple and fun process (partly because I'm very organized, and partly because I tend to have a goofy personality).
How can I get in touch with you?
Please feel free to reach out to me if you have any questions.  You can email me at [email protected].  I check my email daily and am able to return messages within a few days of you sending it.
Where are you located?
I live in between Ocean Beach, Mission Valley and Linda Vista San Diego, California, so I am centrally located in the area.  I do travel for some work throughout Southern California, and beyond for travel related photo sessions.
Do you offer prints and wall art?
For an additional fee, yes, I can work with you to create prints and canvases to be delivered to your door.  We can discuss in further detail once you have your final images sent to you.
FOR PORTRAITS & HEADSHOTS
How many clothing changes (looks) should I prepare for a portrait session?
I would recommend bringing 2-4 outfits for portrait and headshot sessions.  I won't limit the number of looks you want to shoot, and I enjoy providing insight on colors and styles so your clothes complement the surroundings.  I would suggest bringing a range of different colors and necklines, and keeping any jewelry to a minimum; think simple earring studs and necklaces.
Keep in mind there is a general time limit on sessions, so lengthy outfit changes may take up time we could be shooting and the amount of photos I am able to take.
What should I wear?  What should I bring?
One of the most important things you can do to look your best for your shoot is prepare your outfits the day before (if not sooner, in case you need to shop for something).  I am always happy to discuss outfit choices and items you may want to bring with you in advance, just ask!
Here are a few ideas to start with:
black & white shirt

'V' neck or rounded neckline

Black dress (for females)

top/s that match the color of your eyes

colors that complement your

skin tone
I also have a 'pre-shoot guide' that you can review, and will send you a link to my Pinterest board for inspiration when selecting your outfits.
Can you remove blemishes on my face?
Absolutely!  I want you to look your absolute best for your shoot, so if there are any blemishes that you wish to be removed from your face, such as pimples, shaving cuts, unwanted hairs, irritated skin, I can remove those during the re-touching stage.
Do you use a backdrop for headshots?
No, I don't.  I prefer using natural lighting for portraits and headshots as it complements everyones complexion so well and is the most inspiring for me.  Since we live in beautiful San Diego, California it's fitting that we utilize the city, beach, and parks as our backdrop.
Do you offer group discounts for multiple headshots? (for example, an office where each employee needs a headshot)
Yes, I do offer discounts this type of photo session.  As we schedule your session we can discuss this in detail as it depends on the number of people that will be attending.
Let's Plan Your shoot today!