10 Proven tips to a Great Photoshoot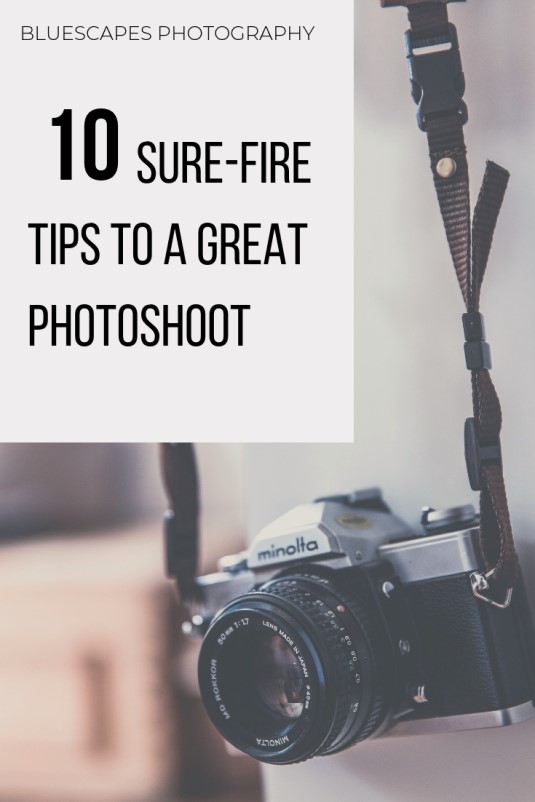 You're considering hiring a San Diego photographer for a photoshoot – whether it be for professional headshots or portraits – but you're unsure how to prepare, or how to have a successful photoshoot. I get it, we aren't all natural supermodels in front of the camera. Posing can feel awkward, allowing a stranger to capture us feels uncomfortable, etc  When I first was having my photos taken for my San Diego travel blog, I felt awkward in front of the camera trying to pose, and I could have avoided a lot of frustration had I come with a plan.
        Below are my proven tips for a great photoshoot.  If you apply these to your preparations then you will have an incredibly successful photoshoot experience.
Ten Sufe-Fire Tips to a Great Photoshoot
Often the best photos captured are the candid ones. While it's important when taking headshots to match the career path you're aiming for, be sure to ask your photographer for a few candid shots. Take a deep breath, relax your shoulders, crack a joke & laugh!
2. Dress in what makes you feel most confident
If you're most confident in a suit and tie, then own it.  Or if you're like me, you may prefer to wear prefer flowy maxi dresses. Whatever style you choose, make sure you find yourself naturally standing tall and feeling your most confident.
If you want to look & feel your best, then perhaps a treat yo'self day is needed.  Schedule an appointment to have your hair blown out, purchase a new outfit piece, pay for an epic personal training session or a customized facial to clear up your skin (If you're in San Diego and looking for a stellar esthetician, then definitely check Angella, at Moonlight Skin & Beauty)
Don't rely on your photographer to photoshop out your hangover. So, head to bed early, drink plenty of water so that you're well rested body will feel its best in front of the camera.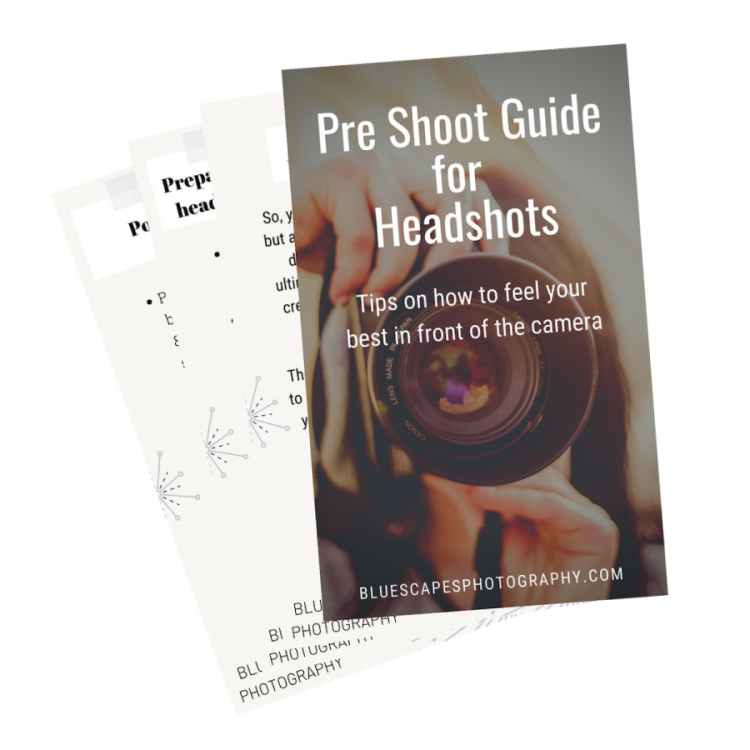 Your photoshoot should feel like a fun experience, not a painful hour at work. We can all feel camera shy, which can lead to anxiety, thoughts of 'I'm not good enough' or 'I wish I looked more/less like…'.  Let's swap that negative self talk with positive phrases, such as 'My body is healthy, beautiful and allows me to do the things I want to do' and 'I look my best with a smile and am excited to capture the best version of myself in these pictures!'. A high school friend of mine once told me (yes, I still remember this because it was that impactful on me!) put out there that you are confident, no one will know if you really are or are faking it. Basically, fake it 'til you make it.  I promise you that exuding great confidence will pour out of your pictures.
Why do you want or need these photos?  Take the time to sit down and write out what and why you need a proper photoshoot.  Is it for your LinkedIn professional photo? Online branding for your business? Your creative process for Pinterest or Instagram accounts?  Having these details figured out will help you for my next tip which is:
Discuss with your photographer what your photos will be used for and where they'll be used (print, website, social media). Ask about locations for your photoshoot. If you have a place in mind, share it.  This discussion should help you decide on an outfit color palette, outfit options, and if either you or the photographer have props that you can include in your shoot. Successful photoshoots should be well prepared for by both you, the subject, and the photographer.
BONUS- I've helped people discover and/or fine tune their branding, whether it be for their personal accounts or a business. If you aren't sure where you'd want or need to use these photos, than ask me!
Tip: contrast your outfit to your locations surroundings to stand out even more without looking like you tried to.  For example, if your going to shoot professional headshots in San Diego at the beach, then avoid beige's or you'll blend right into your setting.  If you're shooting at the beach, colors that complement your skin tone, darker colors (blacks or navy's) and bright colors will pop on the screen
This example is one of my personal favorite photos, however my dress blends in with the colors of this area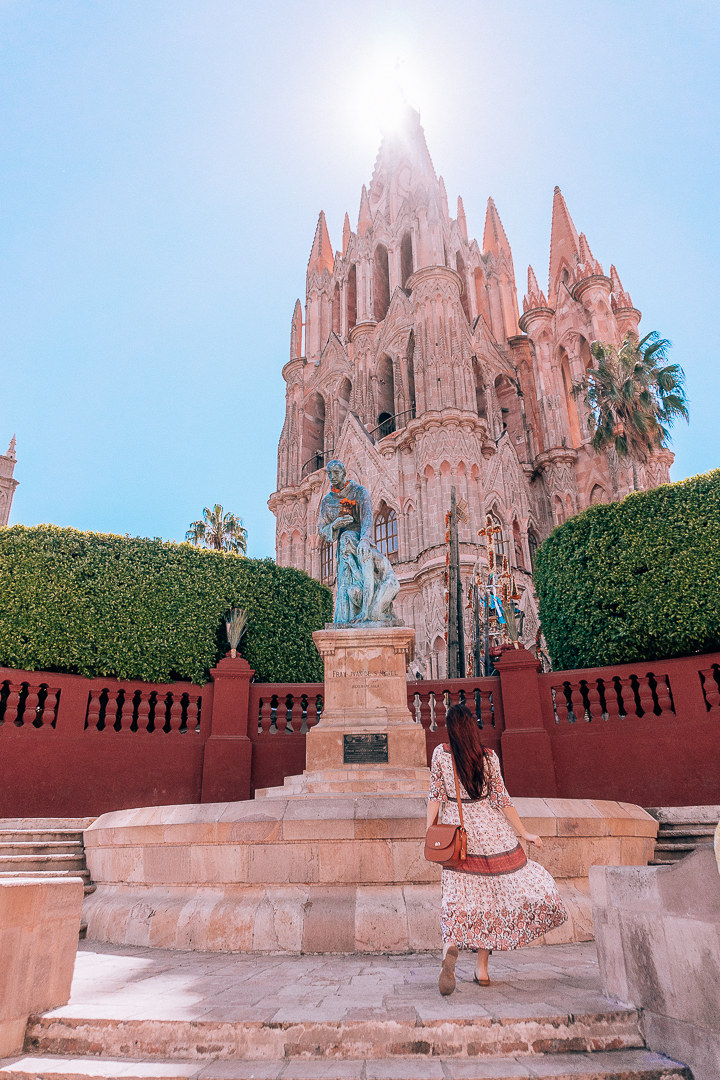 8. Practice your poses & smiles
Channel your inner child when you used to pose in front of the mirror and go all out at home. Sounds a bit corny, but the more bold you are at home, the more comfortable and natural you will look during your photoshoot. Because if you are uncomfortable in front of the camera you will naturally downplay what you practiced at home. It will also help for you to know which angles you feel most flattering posing for.
9. Faith, TRUST & pixie dust!
Ok, so you don't need Tinkerbell for this… Trust in the photographer you chose to do the best job.  She'll be able to help guide your poses, change the angles, and provide tons of positive support.
Bring a few outfit options (discuss this with your photographer first), pack some water, have a playlist in mind you want to play (those candids we discussed in tip #1 will feel effortless if you can jam to your favorite song). And if you've followed this list then you are already on your way to being prepared!
How to have a successful photoshoot with a San Diego photographer?
My biggest piece of advice for you if you want to schedule a photoshoot with a San Diego photographer would be to utilize all of our beautiful landscapes! I have challenged myself to explore new areas, hikes, beaches, and more around the San Diego area and have discovered some truly hidden places to take incredible images for those looking for professional headshots or portraits. Connect with me today and let's schedule your professional photoshoot!
Using these ten proven tips to a great photoshoot session will help ensure that you are as prepared as you can be. With better preparation comes an effortless photoshoot experience that will result in stunning photos that you'll be eager to share.